To many of us, nothing says "I love you" like a home cooked meal or a special treat. And most of us like to share our love with our pets in the same way – by giving the gift of food.

But there are many people foods to avoid in pets – some you may not be aware of. And whether you love to cook for your dog or cat, or you have a toddler who throws food on the floor to your eagerly awaiting pet, awareness of what's okay to give and what's not is the first step in preventing a pet emergency.
Continue…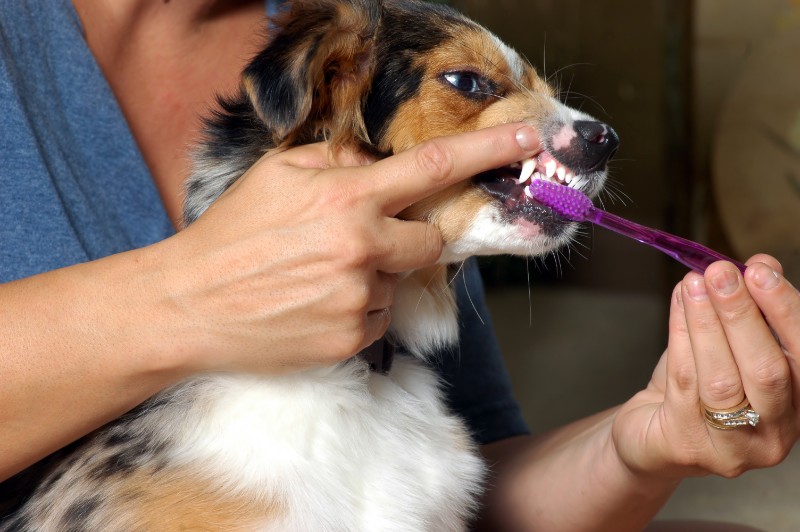 We all know how important regular pet dental care is for ourselves and our children. We brush twice a day, floss, and see our dentist for cleanings twice a year. But what if we told you the same care is needed for your pets?

It's true! Imagine what your mouth would feel like if you never brushed your teeth or saw the dentist. This is a fact of life for most pets, but it doesn't have to be the case.

And there's good reason to make regular dental care for your pet a priority. Periodontal disease in pets is the most common health condition in pets today. So common, in fact, that by the time pets are 4 years of age, over 85% of them have some form of dental disease.

Continue…