Compassionate and Comprehensive Surgical Care
What if my pet needs surgery?
Choosing surgery for your pet is never easy. Cats or dogs may need surgery for a variety of reasons, such as injured leg or an unexpected growth. At Harpeth Hills Animal Hospital, our goal is to make pet surgery as safe and comfortable as possible. We use the latest in medical technology, surgical techniques, and safety procedures. And our experienced team of veterinarians and staff treats every pet with compassion and care.
---
What surgical services are offered?
Our hospital offers a range of surgeries, including:
Spaying and neutering
Removal of reproductive organs to improve your pet's health and longevity.
Soft tissue surgery
Removal of lumps or treatment of non-bone related diseases.
Referral to orthopedic surgeons
For complicated joint and bone surgeries.
What to expect
Your pet's well-being is very important to us. Our veterinarians and technicians take many steps to ensure the safety and comfort of your animal companion during surgery. These steps include:
Pre-surgery exam and testing
We complete a thorough physical evaluation and bloodwork to prepare for your pet's procedure.
Pre-surgery comfort measures
We administer an individualized plan of anesthesia and pain medication, based on the results of the pre-surgery exam.
Surgical monitoring
Our experienced technicians pay close attention to your pet's vitals, such as oxygen saturation, heart rate, and temperature, throughout the procedure.
Post-surgery care
We provide continued monitoring and a customized pain medication program to aid in recovery.
Post-surgery education
We provide medications and information on how to continue to care for your pet at home.
Referrals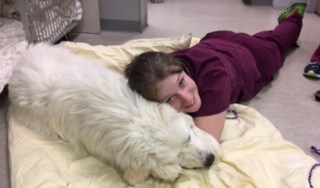 We want to ensure that pets receive the very best possible outcome. To do this, we occasionally refer pets to board-certified veterinary surgeons to perform complex operations that require advanced equipment or training.
Contact the Harpeth Hills Family
We take great pride in offering safe and compassionate surgical services. Our friendly staff is more than happy to answer questions regarding the surgery process. Contact us today to learn more or to schedule an appointment. You may also view our surgical consent form for more information.
Treating your pet like family
Our compassionate and friendly staff is here to serve your pet. Contact Harpeth Hills Animal Hospital today to learn more about our services or to schedule an appointment.