---
Veterinarians
Dr. Chris Strange

Dr. Strange grew up here in Nashville. He graduated college from The University of Texas in Austin and for 1 year while there, Dr. Strange was a "Handler" for the university mascot, BEVO. If you ask him about it, you are bound to get some interesting stories. After college, he attended veterinary school at The University of Tennessee in Knoxville. He came to work at Harpeth Hills in May of 2005. Dr. Strange loves to talk about traveling and being outside with his family, whether hiking or boating on the water or discovering and climbing on waterfalls. He also enjoys rock climbing, movies, reading and sports of all kinds.
Dr. Mike Wehby

Dr. Wehby is a Nashville native and a member of two large local clans: the Baltz family and the Wehby family. He graduated from Father Ryan High School in 1978 and received a journalism degree from the University of Tennessee. After working as a sportswriter in Chattanooga for seven years, he returned to Knoxville and earned his Doctor of Veterinary Medicine degree in 1994. Dr. Wehby is a huge sports fan, especially football, golf and rugby. He lives in Bellevue with his wife, two children, two mutts and a wire-haired dachshund.
Staff
Ceily

Office Manager
Ceily Trog is a transplant from Katrina-ravaged St. Bernard Parish, Louisiana. She joined our Harpeth Hills Animal Hospital family in October 2006 as our Office Manager, so Ceily is the one to ask for if you have any non-medical questions or concerns about our hospital or services. Professionally, her career has always involved animals, previously serving as the manager of an award winning public animal shelter for over 18 years. Ceily is not only passionate about pets, but she loves working with people and solving problems! Married almost 40 years, she has three wonderful daughters and a dog named Jude and a cat named Snax.
Jenni

Receptionist
Jenni came to Harpeth Hills in June of 2016 and is one of our Receptionists. When not at work, she enjoys spending time with her family and being outside as much as possible.
Elizabeth

Receptionist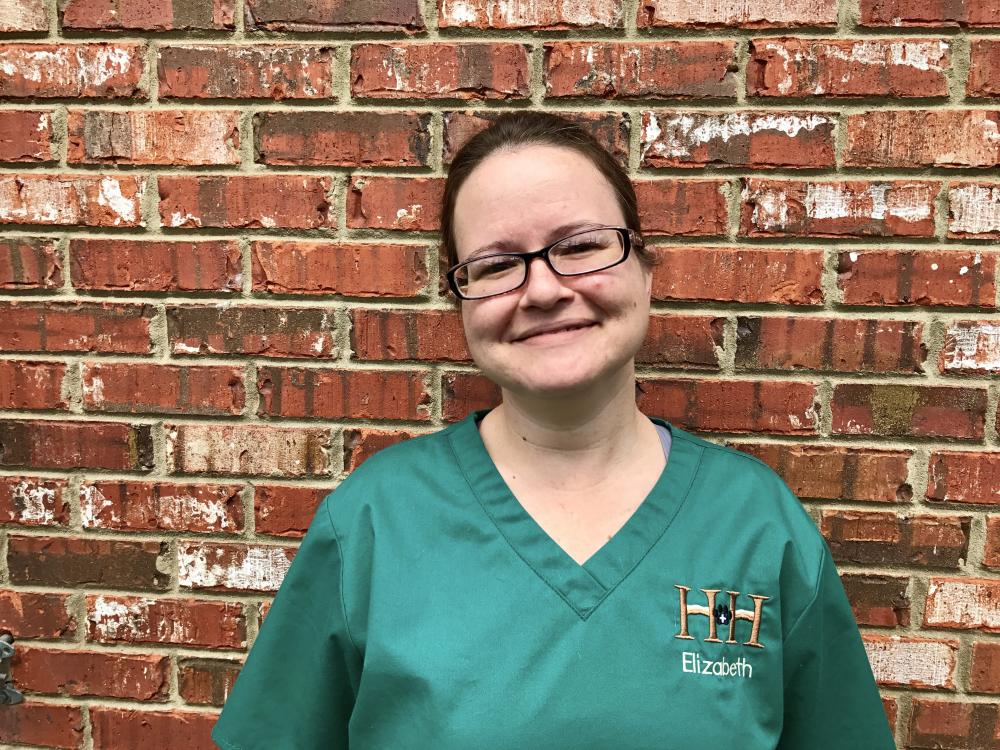 Elizabeth is a Detroit native, an avid music lover and a supporter of local musicians and artists in the Nashville area. She enjoys time with friends, loved ones and also spending time in the woods. She is a huge fan of hockey and NASCAR racing as well.
Kim

Receptionist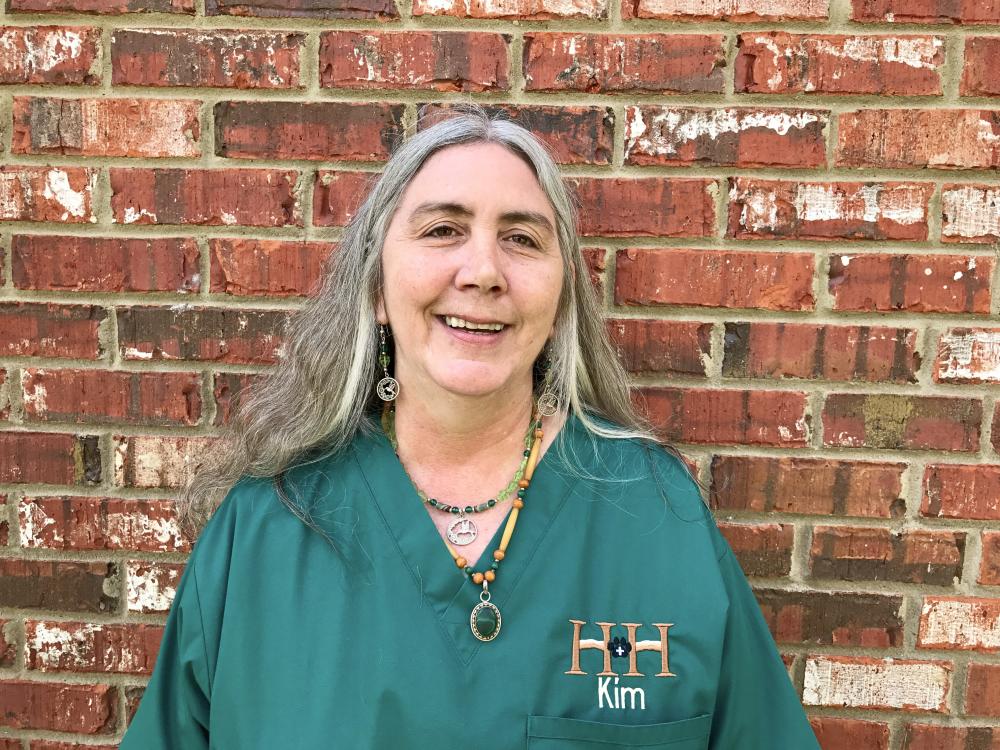 Kim started working with horses and raising dogs in her early teens. This eventually led her into the veterinary technician field, where she has spent the majority of her career. She has been with the Harpeth Hills Animal Hospital family as a veterinary technician since October 2002; moving to the Reception desk in late 2016. Kim enjoys gardening, hiking, boating and horseback riding. Her motto is, "life is what you make it and I try to make my little corner of it better."
Jennifer

Veterinary Technician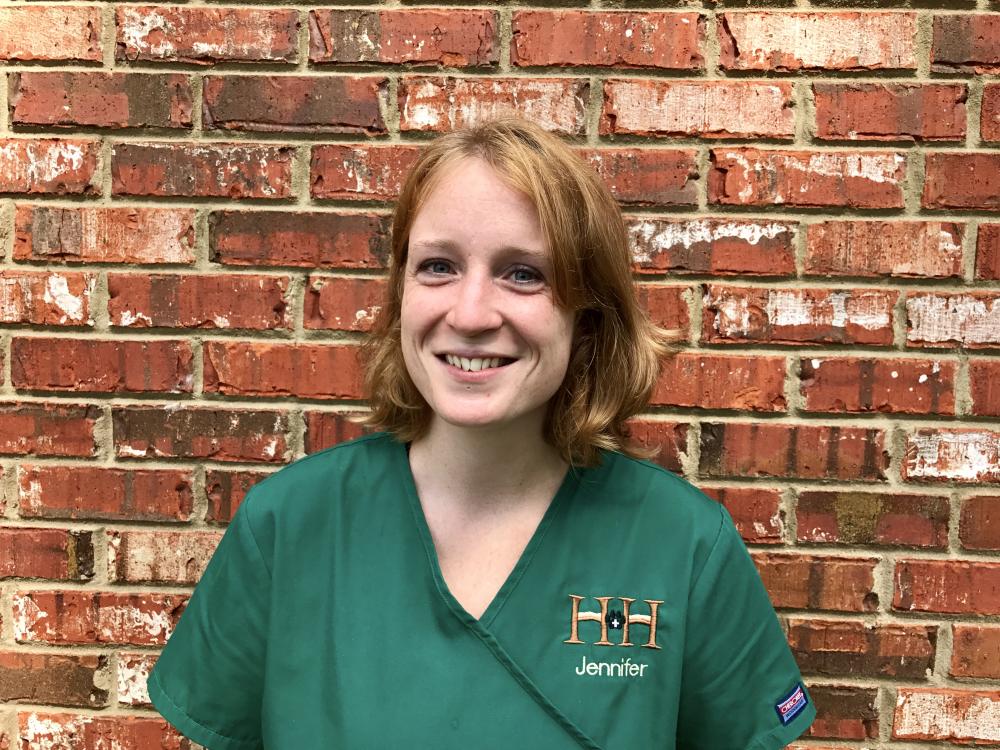 Jennifer brings with her a passion for understanding animal behavior and for client communication, education, and understanding. She has only been a part of the HHAH family since 2013, but has worked within the veterinary field since 2007. She wants to help ensure your furbaby gets the very best, and that you leave every communication satisfied with your pets care, and with the answers to your questions.
Cortney

Veterinary Technician
Meet Cortney, a veterinary technician with Harpeth Hills Animal Hospital since October 2015. She has always had a passion for animals whether big or small, furry or feathered. When at home, she loves playing with her two children and 6 fur-babies. Cortney is very keen on caring for our exotic animal patients as well as assisting in surgery.
Michalia

Veterinary Technician
Michalia received her Associate's Degree in Veterinary Technology in May 2016 and is currently working on becoming a Licensed Veterinary Medical Technician. She came on board at Harpeth Hills Animal Hospital in October 2016 and brings six years of experience in the veterinary medical field. Animals have always been a huge part of Michalia's existence, so being able to care for them is fulfilling her passion in life. Her kitty cats are "Possum" and "Precious" and her dog is "Cookie". Away from work, Michalia enjoys spending time with family and friends, reading, crafts, kayaking, bonfires, cook outs, and nature parks with her gal "Cookie".
Ilsa

Veterinary Technician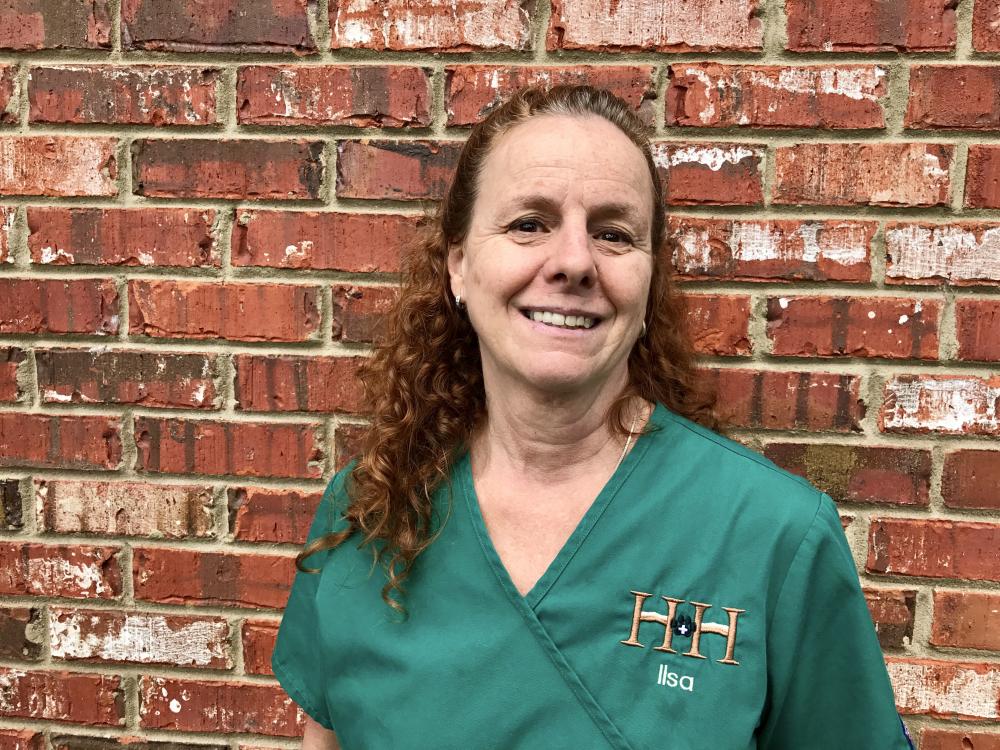 llsa Billings has been at Harpeth Hills for a few months now. For as long as she can remember, she has had an affinity for animals and has been devoted to their care. She has been in the veterinary profession for 9 years in the Nashville area. She and husband have fostered and found homes for hundreds of dogs. She has even worked on a Llama ranch. She now lives in Cheatham County with 3 dogs, 7 cats, 2 horses, 24 chickens and 1 bunny. She is very happy to be part of the Harpeth Hills family!
Emeline

Boarding Attendant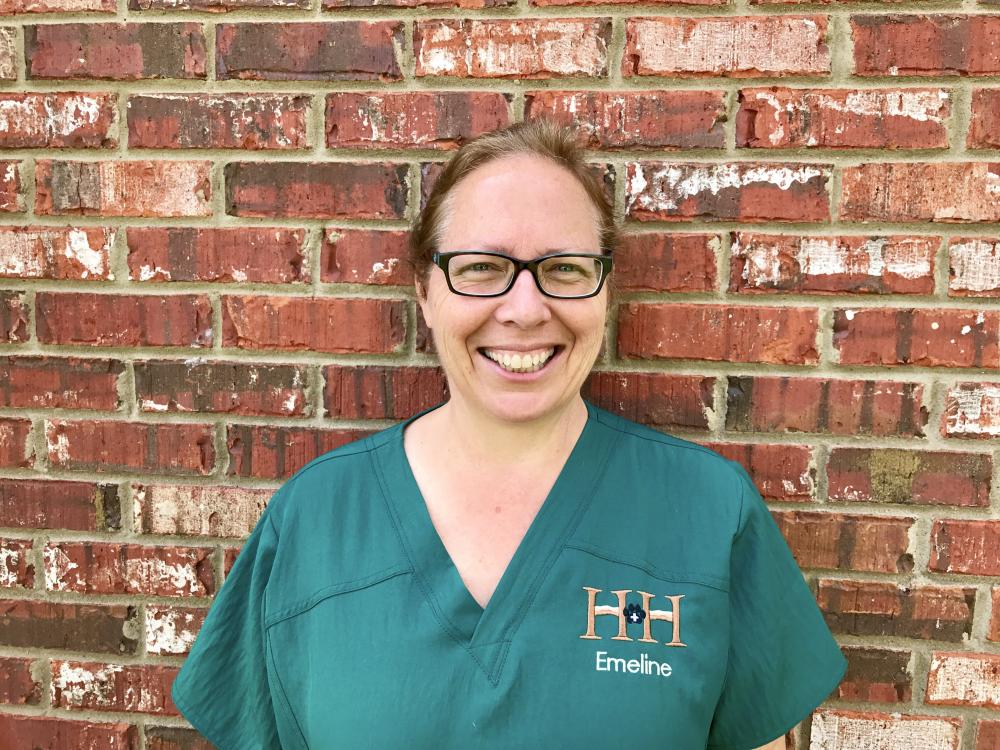 Emeline started with the Harpeth Hills Animal Hospital family in 1994 and is our most senior Kennel Attendant. She is usually the one responsible for bathing cats and dogs that either board with us or need a therapeutic shampoo/dip, or just to freshen up. She and her husband of over 23 years are the proud parents of 2 Chihuahas named Lil' Buck & Jazzy and 2 cats named Bridgette & Fancy and 2 blue poison dart frogs. She enjoys NFL football, horseback riding, coloring, and spending time outdoors with her husband at their camp in Coble, TN.
Teresa

Boarding Attendant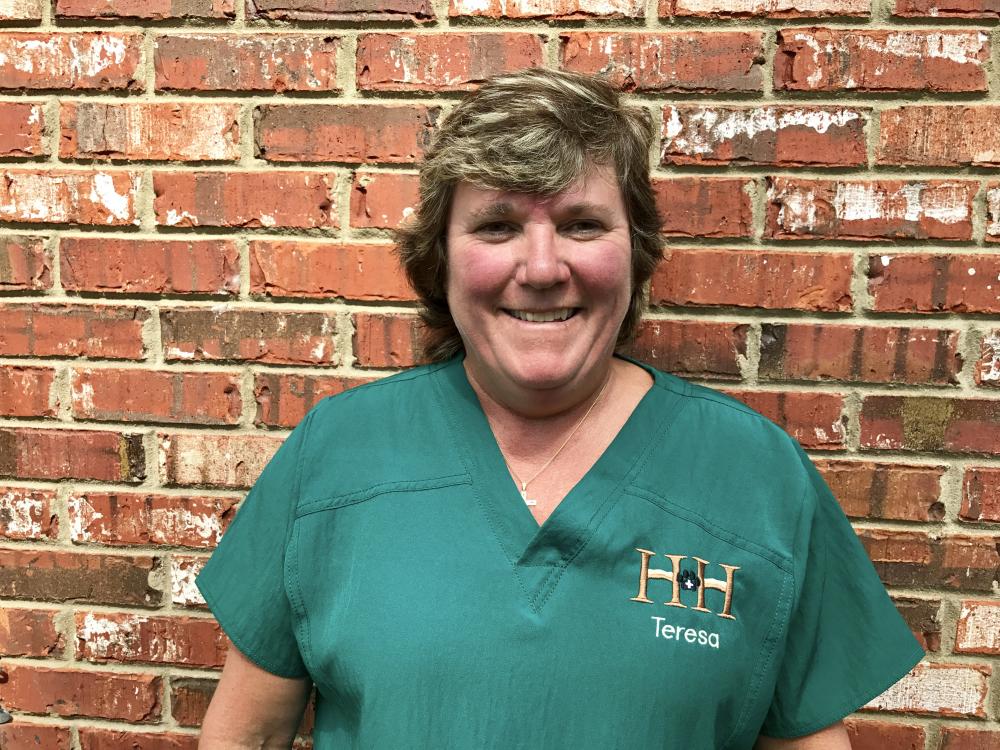 Teresa has been with HHAH for 11 years. She enjoys taking care of client's pets when they stay in the boarding facility. At home she likes to cook, especially grill and try new recipes. She like to spend time with family, friends, and her cat, Lucy. She also like to kayak, canoe and fish.
Dalton

Boarding Attendant
Dalton has been working at Harpeth Hills Animal Hospital for almost a year. He enjoys working with the animals. Outside of work, he enjoys spending time with his friends. In the future he hopes to go to college in a technical field.
Nancy

Professional Groomer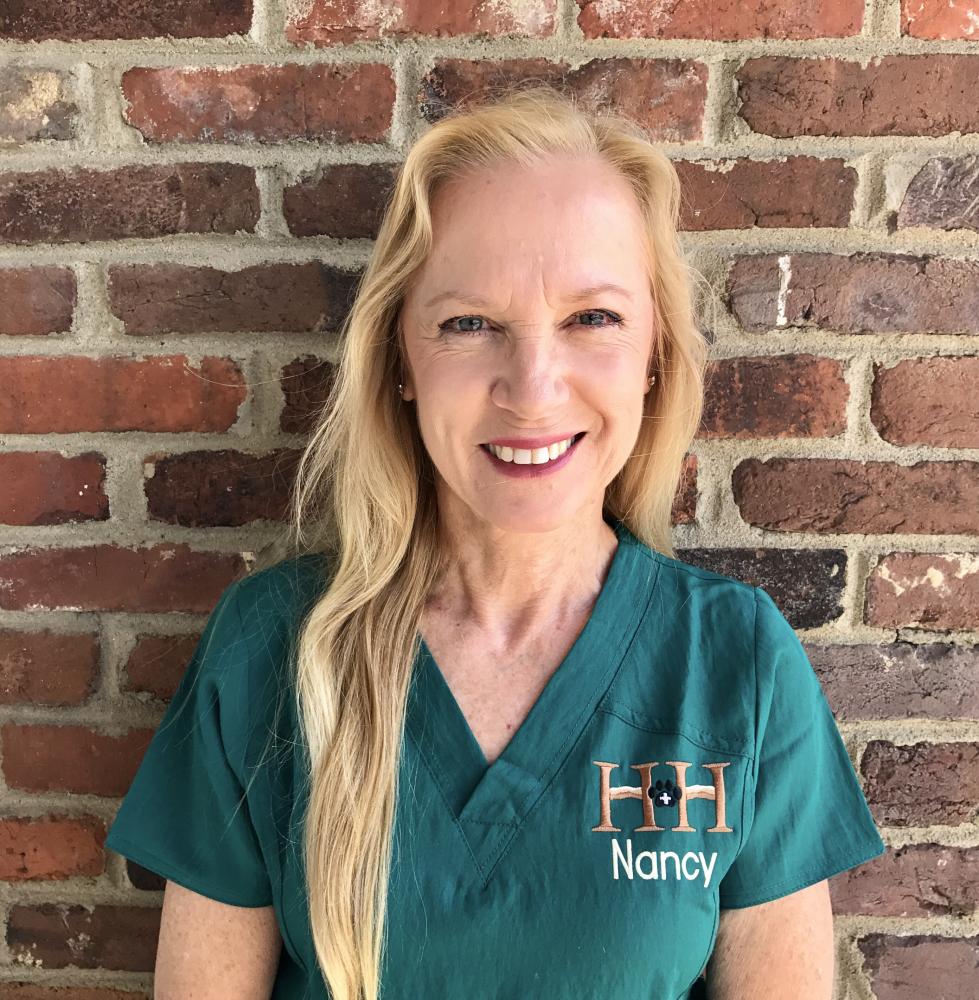 Twenty years experience grooming cats and dogs is just part of Nancy's history. A former corporate VP, 16 years as sole proprietor of her own equestrian facility, showing AKC championship Cairn Terriers and Giant Schnauzers in Schutzhund, all contribute to her strengths as a member of the team at Harpeth Hills Animal Hospital. Stop by to meet Nancy and discuss your pets needs. "We have the most amazing team of professionals at HHAH who will welcome you as family."
Minnie

Clinic Cat
Minnie may have come from humble beginnings (she was a homeless stray) but through sheer will and absolute cuteness she has become the matriarch of Harpeth Hills Animal Hospital. No bug is safe within the walls of our hospital, thanks to Minnie's single minded perseverance! Minnie has a real knack for knowing which dogs she can greet nose to nose and which dogs she has to steer well clear of. Her two-legged co-workers all love her; each and every one will jump to get Minnie anything she wants. When Minne isn't supervising hospital employees, she loves watching birds as she lays in a patch of sun coming through the front window.
Treating your pet like family
Our compassionate and friendly staff is here to serve your pet. Contact Harpeth Hills Animal Hospital today to learn more about our services or to schedule an appointment.