Homemade Holiday Treats for Pets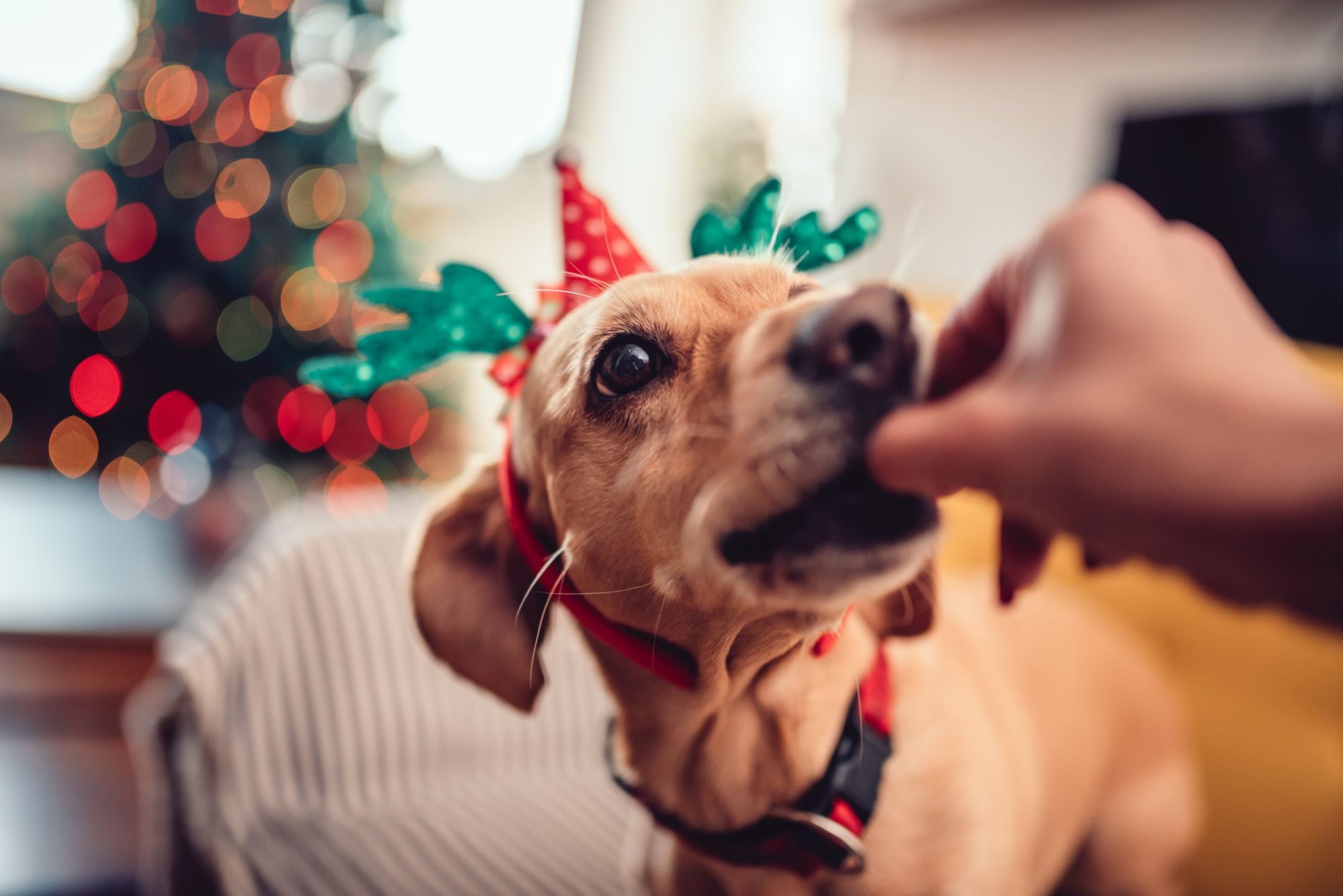 'Tis the season for baking sugary goodies to share with friends and family, but did you know there are plenty of recipes for delicious "cookies" you can bake for your pets? From Pinterest, to YouTube, to Martha Stewart, there are oodles of yummy recipes right at your fingertips that will have your furballs eating out of your hands!
Ingredients to Avoid
Our team doesn't want your four-legged companions left out of the holiday fun, but when it comes to our pets, their safety must always be top of mind, especially during the holidays when things get hectic.
When making any special treats for pets, it's important to be aware of foods commonly found in sweet treats that are off-limits to animals. If you see one of these ingredients in an online recipe, scroll right on by:
Chocolate
Sugar-free add-ins like peanut butter (which could contain the artificial sweetener xylitol)
Grapes or raisins
Walnuts and macadamia nuts
Caffeine
Alcohol
Nuts, seeds, or fruit pits
Homemade Dog Treats Recipes Vet Approved
Pumpkin dog biscuits (marthastewart.com):
1/2 cup unsalted roasted peanuts
1/2 cup pumpkin puree
1 cup old-fashioned rolled oats
2 tablespoons unbleached all-purpose flour or rice flour
Pulse nuts in a food processor until a paste forms. Add remaining ingredients and pulse until combined. Press mixture into dog treat baking mold and bake until golden and dry (350 degrees for 24-28 minutes). Allow to cool completely before sharing with your pet.
Homemade Soft Dog Treats Recipes
For softer treats preferred by puppies, senior pets, and those with dental conditions, try these yummy recipes.
Banana-Almond Puppy Treats from PrettyFluffy.com
(use organic ingredients if possible)
1 egg
3/4 cup unsalted almond butter
1/3 of a banana
1 tsp ground cinnamon
Mash banana, then add rest of ingredients and mix with a fork until blended. Place dime-sized dollops on a cookie sheet lined with parchment paper and bake at 350 degrees for 5 minutes. Turn the pan and bake for another 5 minutes. Let cool.
Soft Pumpkin Dog Treats from Pookspantry.com
3 1/2 cups flour
1 cup pumpkin purée
1 egg
1/2 cup applesauce
Thoroughly mix ingredients and roll out (about 1/8-inch thick) on a floured surface. Cut with a bone-shaped cookie cutter. Bake approximately 18 minutes at 350 degrees. Cool completely before sharing.
DIY Festive Feline Treats
"Cheesy" Holiday Cat Treats from Rover.com
1 whole egg
1 tablespoon nutritional yeast
1 tablespoon pure, pureed pumpkin
2 sardine filets, canned in spring water (remove liquid before using)
Combine all ingredients, breaking up sardines into small pieces. Spread evenly in a baking dish lined with parchment paper. Bake for 20 minutes (or until batter has set) at 375 degrees. Cool slightly and cut with your favorite holiday cookie cutter.
At Harpeth Hills Animal Hospital, we love keeping your pets healthy and happy year round, and we wish you all a very safe and festive holiday season!