Canine Hip Dysplasia: Treatment Is Possible and Effective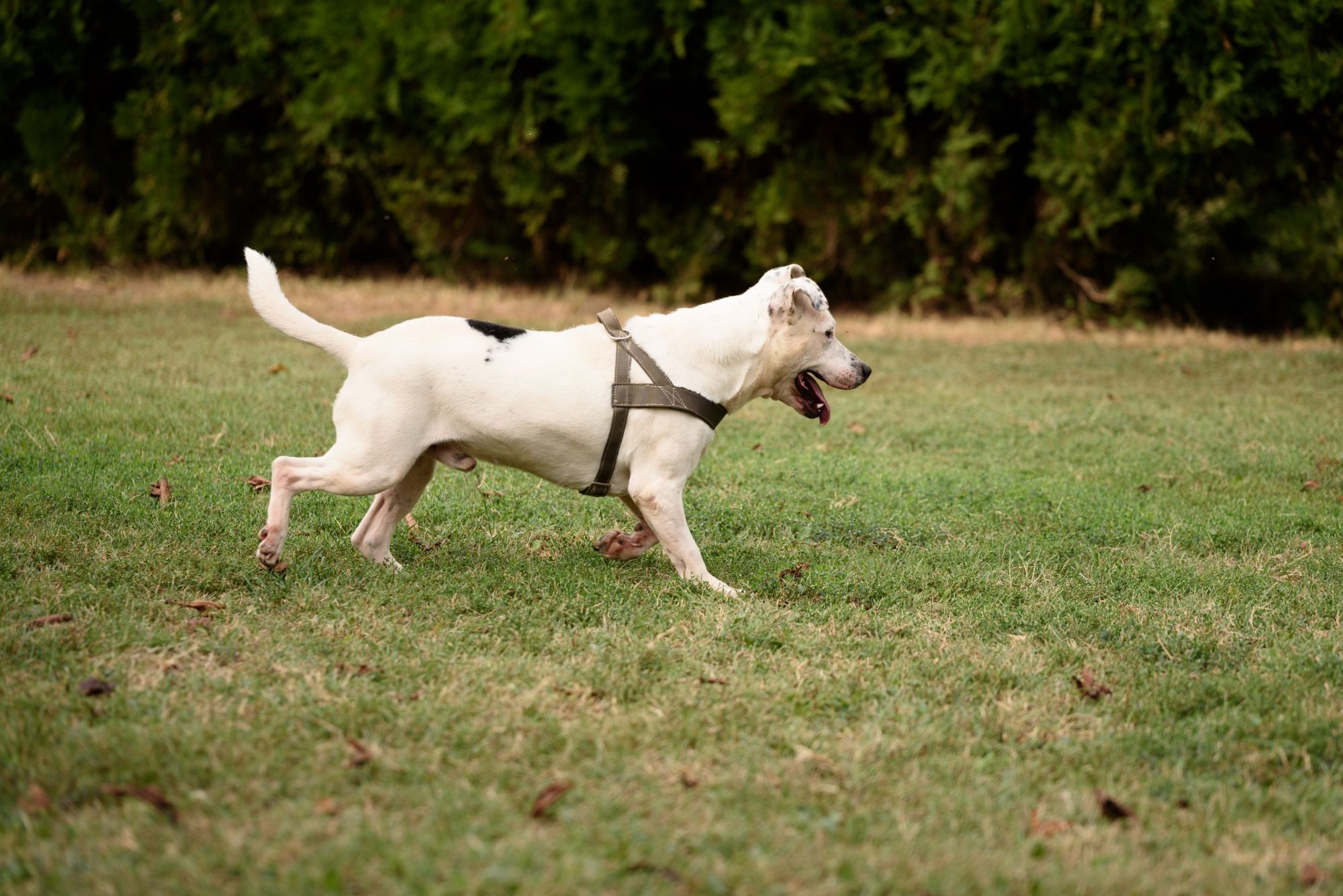 There are a few different factors that play a role in the development of canine hip dysplasia, a disease characterized by painful, uneven movements. A normal hip joint involves a tight-fitting ball and socket motion. In direct contrast, hip dysplasia concerns a malformed connection of the ball and socket that results in a loose joint. Over time, hip dysplasia causes painful wear and tear of the joint, or degenerative joint disease (osteoarthritis). The good news? It can be managed and treated.
A Nod to Heredity
Canine hip dysplasia can be inherited. The dog breeds known to be genetically predisposed to canine hip dysplasia include:
German shepherds
Labrador retrievers
Great Danes
Rottweilers
Bulldogs
Mastiffs
Saint Bernards
If a puppy inherits canine hip dysplasia from a known carrier of the gene, they will likely start to show symptoms within the first two years of life. Canine hip dysplasia affects about 15% of all dogs. We can help you screen for the condition at your dog's wellness exam.
Other Considerations
Dogs benefit from a carefully chosen diet that keeps them feeling and looking their best. If fed an inadequate diet or allowed to eat uncontrolled portions, they may gain weight as they age. Excess weight gain is responsible for many ailments, and is directly related to symptoms of canine hip dysplasia.
Lifestyle and/or environmental risks can help us understand the cause for canine hip dysplasia. Younger dogs should be discouraged from high-impact running, jumping, or agility training until they are finished growing to protect their bones, joints, and ligaments. A dog predisposed to the disease should not perform at a level of intensity to prevent further joint deterioration.
The More You Know
Exercise continues to be a priority for dogs diagnosed with hip dysplasia to strengthen muscles and reduce weight. Our experts can help you design low-impact workouts that your dog can enjoy without debilitating pain.
Previous trauma to the bones, muscles, tendons, and ligaments of the hip structure can cause or worsen canine hip dysplasia in the future.
Symptoms of Canine Hip Dysplasia
Please reach out to our team if your dog ever displays the following symptoms:
Abnormal gait
Limited range of motion
Reluctance to move or be touched
Wobbly walk or swaying appearance
Pain
Weakness in the hind legs, often paired with stronger-looking shoulders
A thorough physical examination and additional diagnostics will help us determine if your dog has hip dysplasia. A treatment plan may involve any combination of the following:
Anti-inflammatory medication
Nutritional supplements
Cold laser therapy
Acupuncture
Physical therapy
Hip brace
Surgery may become the only option for a dog that suffers daily pain and decreased quality of life due to hip dysplasia. There are a range of options depending on the conditions, and we can refer you to an exemplary veterinary orthopedic surgeon.
Healthy and Comfortable
Your dog deserves to live up to their potential and enjoy daily activities without excruciating pain and decreased mobility. Please call us at (615) 646‑7387 with any questions or concerns about your dog's health and happiness.