Four-Legged Fun in Nashville – Your Guide to Pet-Friendly Activities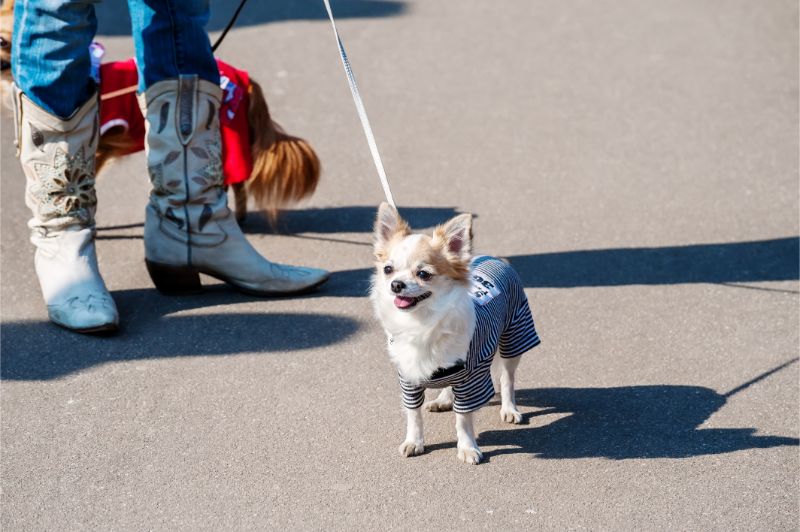 We know getting out and exploring Nashville is probably on your agenda this spring, but why not kick it up a notch and bring your pet along? Of course, pets aren't allowed everywhere, but the Music City is brimming with fun, interesting places to take your four-legged crew.
The team at Harpeth Hills Animal Hospital wants to highlight some of our favorite pet activities in Nashville to get your feet (and paws) moving. Enjoy!
Exploring Nature
Tennessee is gorgeous year-round, but May is especially spectacular. Soak up some sun and get a glimpse of nature with your dog at the following natural areas:

Leashed dogs are allowed at all of the beautiful Tennessee State Parks – just make sure to bring plenty of baggies to clean up after them!
A Walk in the Park
We couldn't discuss pet activities in Nashville without mentioning some of the many wonderful dog parks sprinkled across our fair city. Pick one close by or venture to a part of town you rarely visit.

Before heading to a dog park, make sure your pup is current on all vaccinations and parasite prevention. Please give us a call if you aren't sure or need a refill.
Dining Out With Dogs
Nashville is known for being a dog-friendly city, so it's no surprise there are a variety of dog-friendly patios to enjoy. Check out Fido, a former Hillsboro Village pet shop turned cafe that serves a delicious selection of coffee, breakfast, lunch, and dinner items. The Nashville staple Frothy Monkey also allows pets on the patio at their 12th Street location. Don't forget about Edley's Bar-B-Q, which has three different locations, and all of them boast spacious, pet-friendly porches.
Doing Your Part
Helping needy pets is a cause we can all get behind, so grab a leash, grab a buddy, and grab your (friendly, well-behaved, social) dog and register for the 2019 Music City Mutt Strutt. All proceeds from this charity walk/run go toward the Nashville Humane Association to assist their ongoing effort to provide support, love, and forever homes to the wonderful animals in their care.
Pet Activities in Nashville
What are your favorite pet activities in Nashville? We'd love to hear your suggestions! Post to our social media or let us know the next time your pet is in for a wellness exam. Remember, the team at Harpeth Hills Animal Hospital is always here to help!